Gas Leak Detection and Repair (LDAR)
Using Optical Gas Imaging and a Forward Looking InfraRed camera to find gas leaks.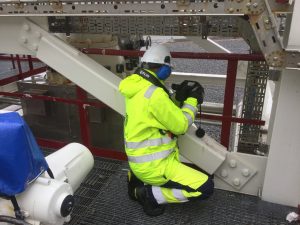 Our own team of Digital Field Workers are onsite using a FLIR camera as well as our Raster Mobile Solution to systematically go through piping and equipment that both has hydrocarbon gas and is currently in operation.
Observations are reported back into Raster with photos and movies tied to their respective identification (TAG) from the Plant.